While the Apostle Paul makes it abundantly clear in Romans 1 that from birth God has hardwired human beings with a general knowledge that He exists and has also left a clear witness for His existence in creation (see Romans 1:18 ff.), other Biblical passages also make it clear that apart from God's special revelation through the Scriptures we cannot possibly know who He is.[1] This is precisely Agur's point in Proverbs 30:4 when he asks: "What is His [God's] name, and what is His Son's name?"
Only through God's Word can we know the answer to such questions. Interestingly, the Bible tells us that God has many names and titles—each one revealing something about His character.[2] And the Bible also reveals "His Son's name"—Jesus Christ. Although this name was plainly revealed in the New Testament, it is hidden in the Old Testament as well. As a matter of fact, the first time we come across this name is in Exodus when we are introduced to Joshua, the military commander and eventual successor of Moses. While not obvious in English translations of the Bible, the names Joshua and Jesus are one in the same. Joshua (or Yeshua) is the Hebrew form but in Greek it is Jesus. Fittingly, it is a name that means "God saves." That both men bore the same name could be considered a coincidence except for the fact that many aspects of Joshua's life typified Jesus' life. For example, both descended from a man named Joseph, both had a humble, obscure beginning but rose to a place of honor, both were anointed by God, both were filled with God's Spirit, both led and shepherded the people, both did for God's people what Moses could not do, both delivered God's people from the enemies of God, and both promised rest and provided it.[3]
"What is His [God's] name, and what is His Son's name?
"
Proverbs 30:4
Interestingly, God revealed the name of His Son again through the Old Testament prophet Zechariah. In Zechariah 3:8 God says, "Hear, O Joshua [Yeshua][4], the high priest, you and your companions who sit before you, for they are a wondrous sign; for behold, I am bringing forth My Servant the BRANCH." This passage connects the high priest Joshua (Gk. Jesus) with the Branch (which is one of the titles of the Messiah). Zechariah 6:11-13 also makes this connection. It says, "Take…silver and gold, make an elaborate crown, and set it on the head of Joshua the son of Jehozadak, the high priest. Then speak to him, saying, 'Thus says the Lord of hosts, saying: "Behold, the Man whose name is the Branch! From His place He shall branch out, and He shall build the temple of the Lord; Yes, He shall build the temple of the Lord. He shall bear the glory, and shall sit and rule on His throne; So He shall be a priest on His throne, and the counsel of peace shall be between them both."'"
In these passages we see that the high priest Joshua was crowned like a king. This was not normal since the priesthood and monarchy were separate offices. But God was making Joshua (Yeshua) a symbol and a sign of the Messiah (Yeshua) who would be a king and a priest (Hebrews 7). Thus, the prophet Zechariah also revealed the hidden name of the Messiah roughly 500 years before He was born.[5]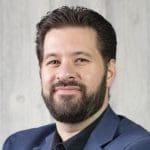 Ryan Hembree is a daily co-host, speaker, and writer of Bible Discovery. He also hosts a YouTube channel that shows the unity of the Bible and how science and Scripture fit together. Ryan also has an honorary Masters of Ministry in Creation Science from Phoenix University of Theology.
---
[1] This was perfectly illustrated during Paul's encounter with the Athenians in Acts 17:22-34 who had erected an altar "TO THE UNKNOWN GOD."
[2] An excellent resource regarding the many names and titles of God in the Bible is George W. Knight's book The Names of God.
[3] This list is taken and modified from J. Warner Wallace, Person of Interest, P.40.
[4] In the Hebrew text of Zechariah 3:8 Joshua's name is written in its long form Yehoshua. But as Rabbi Jason Sobel explains, "It became a common practice to shorten Hebrew names like Yehoshua, which started with the root Yehovah (Jehovah). Yeshua is a shortened form of Yehoshua, as seen in Ezra 5:2. The Messiah being named Yeshua (Matt. 1:21, 25) was a fulfillment of prophecy." Rabbi Jason Sobel, Mysteries of the Messiah, P.9.
[5] See Rabbi Jason Sobel, Mysteries of the Messiah, P.8-9.