be part of something bigger
Prayer Partners
Our prayer meetings are live-streamed every Monday, Wednesday and Friday @ 3:30PM EST, and we'd love for you to join us.

Join the Livestream
Don't worry about anything; instead, pray about everything. Tell God what you need, and thank him for all he has done. Then you will experience God's peace, which exceeds anything we can understand. His peace will guard your hearts and minds as you live in Christ Jesus.
If you are led to pray with us, please download the latest prayer request list here.
Last updated: Thursday, June 01, 2023
download
The Lord is providing opportunities.
This article is extremely encouraging. These days we keep seeing destruction in many forms. In the midst of destruction Jesus is moving through His servants.
"As they'd done so many times before, Matta* and his missionary coworkers walked into the tent camp in Turkey. Since Syrian refugees began populating the stretch of land over 10 years ago, erecting their makeshift dwellings of tarps and blankets, the missionaries had visited every week with food and other aid. Word of Matta's Christian faith quickly spread throughout the Muslim community—and so did the distrust. Practically starving, the refugees would take the aid he offered with eyes to the ground or defiant stares that warned him to keep quiet. Sometimes they'd mob the truck, pushing and pulling and grabbing boxes. 
A lot has changed since those early days. Matta's faithful presence at the camp and his proven compassion for the refugees earned him a level of trust. They no longer mobbed the truck, but instead waited respectfully in line, knowing he'd return with more aid. They sent their children to the tent school he started. Some of the women began asking him to pray for their children. Matta and the missionaries began distributing Bibles for children and adults—a bold act in any Muslim community. 
On this visit to the camp, Matta and his friends were met at the entrance by the man in charge of the camp. With stern expression, the man asked them to enter his tent. He poured them some tea and thanked them for the help they'd brought to his people. "Last week while you were distributing things to the children, you were praying, and you gave some people copies of the Bible," he said. The sternness in his face seemed to deepen. Matta swallowed hard. "This is it," he thought. "He's angry with us and will tell us not to return…" 
Bracing himself to be excommunicated from the camp, Matta was shocked when the man called out to the nearby crowd: "Come over!" A man from the crowd walked toward them. "This man had surgery, and he wants your prayers for him," the camp leader said. Matta looked wide-eyed at his smiling friends, and they gathered around the man to pray for him. 
They'd barely finished their prayer when someone cried out, "Come! Gather the children, and these men will pray that they will be protected from harm." A group of barefooted children with dirty faces and ragged clothing gathered around the Christians, and suddenly the words of Jesus flooded Matta's heart: "Let the little children come to me and do not hinder them, for to such belongs the kingdom of heaven." 
Little did he know, an 11-year-old boy in the camp named Abbud* had read these very words from one of the New Testaments Matta and the missionaries had distributed. With few toys or children's books to occupy his attention, Abbud read the New Testament every night, frustrating his mother. "Do your schoolwork!" she often scolded. 
"Mother, you are like the disciples of the Prophet Jesus," Abbud said. "You are keeping me from drawing close to the Prophet Jesus!" 
"Where did you learn this?" she asked. Abbud turned to Matthew 19:13. 
Later that evening, Abbud's mother explained to his father what had happened, and they sat down to read the New Testament together. 
"When we visit these people, we see that their Bibles aren't worn out because they throw them on the ground, but because they read them again and again," Matta said. "Most of them are asking us questions and researching deeply to learn more about the Lord Jesus. These people truly had very hard hearts, but through your prayers, their hearts are changing. Because of the support that you have provided, we have been able to show the love of Jesus Christ to them."' Source: Christian Aid – Mission
To see more articles like this visit Christian Aid here.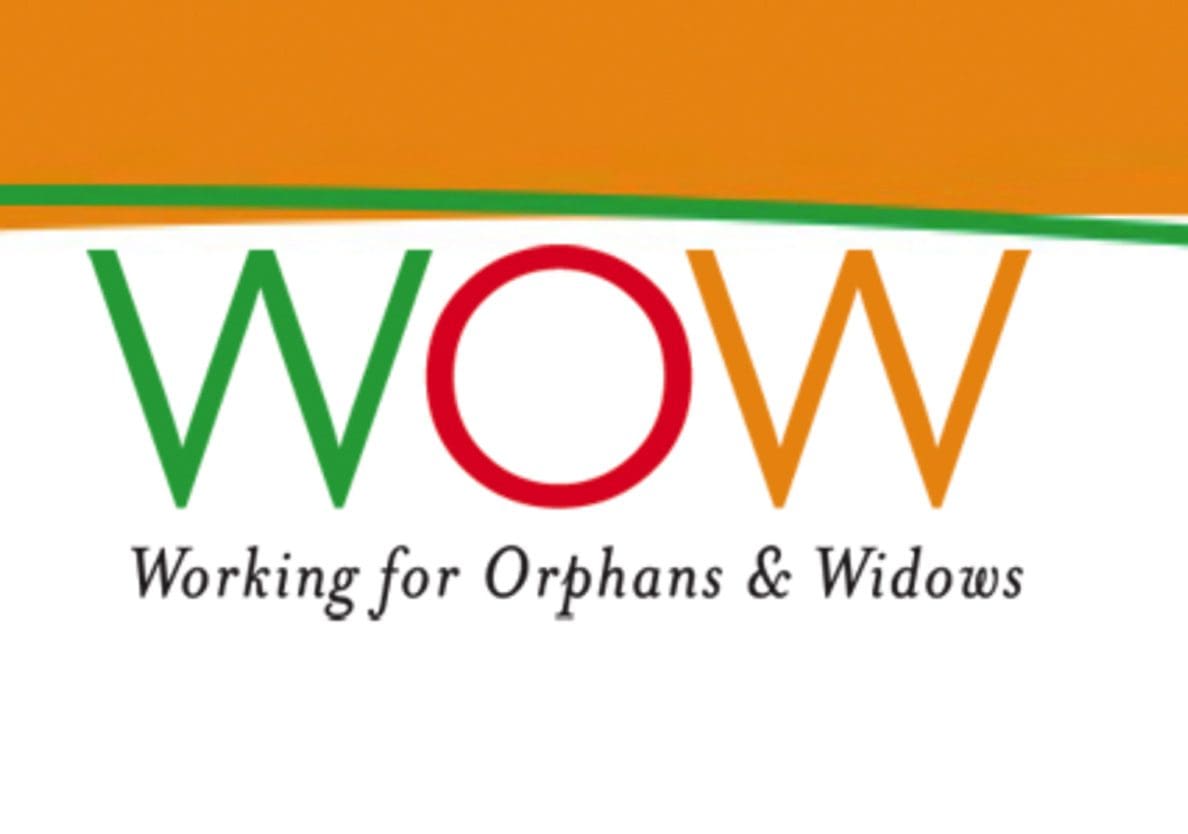 Ministry Update: Did You Know?
Working for Orphans & Widows
Did you know that Bible Discovery tithes? Working For Orphans and Widows is a ministry touching a world and people that God loves. Friend to Bible Discovery, Pastor Jim Cantelon, leads the charge in helping to rescue those at critical risk.
The words of the founder of the Salvation Army, William Booth, haunt us: "Not called!' did you say?
'Not heard the call,' I think you should say.
Put your ear down to the Bible, and hear Him bid you go and pull sinners out of the fire of sin. Put your ear down to the burdened, agonized heart of humanity, and listen to its pitiful wail for help. Go stand by the gates of hell, and hear the damned entreat you to go to their father's house and bid their brothers and sisters and servants and masters not to come there. Then look Christ in the face — whose mercy you have professed to obey — and tell Him whether you will join heart and soul and body and circumstances in the march to publish His mercy to the world."
― William Booth
Wow answers that call.
WOW specializes exclusively on the primary calling to dying orphans and widows. This ministry to the dying is called "Home Based Care" (HBC). We make thousands of HBC visits every year. These are made by our "army" of local church volunteers (mainly widows themselves) who lovingly care for the dying with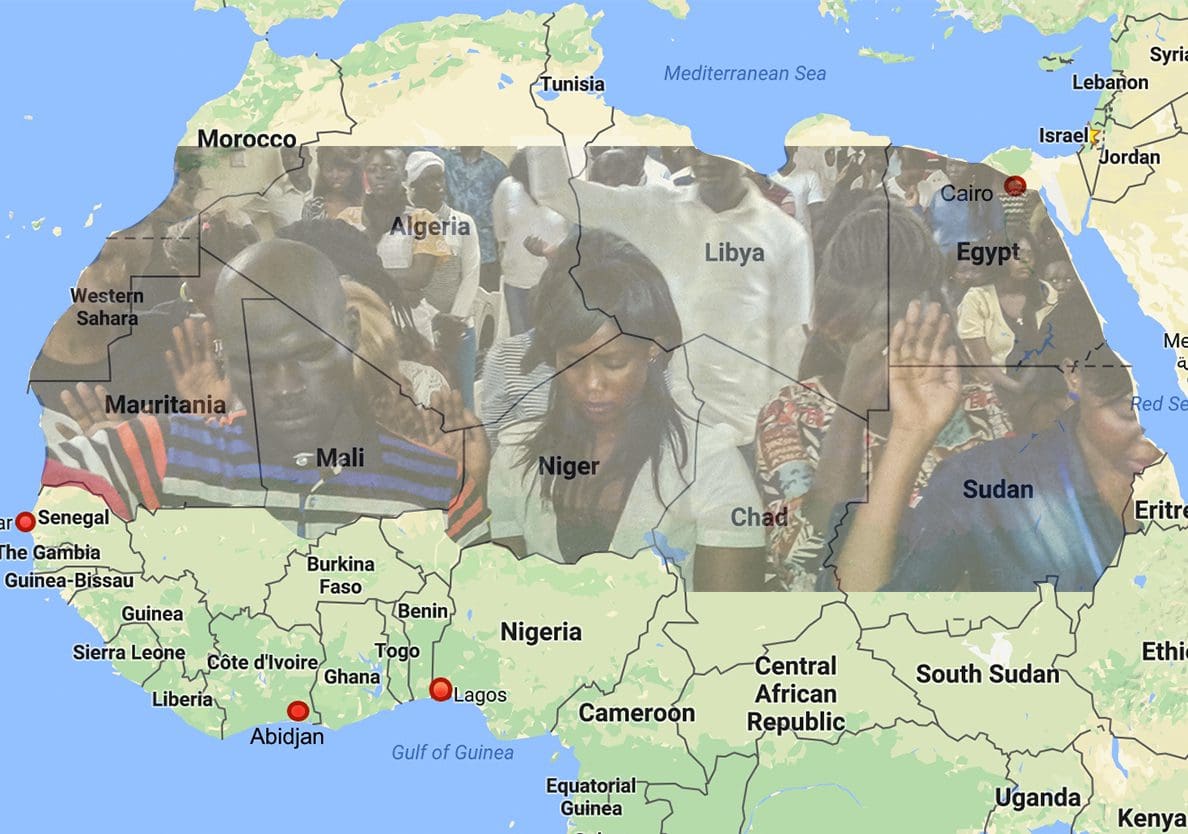 Reaching someone for Jesus doesn't always follow a set model. 
Reaching someone for Jesus doesn't always follow a set model. The verse from Ephesians 6:12 :"For our struggle is not against flesh and blood, but against the rulers, against the authorities, against the powers of this dark world and against the spiritual forces of evil in the heavenly realms." That verse was experienced first hand in the life of a mother in North Africa.  
"A single mother in North Africa wanted nothing to do with Christians, but when unclean spirits began haunting her daughter, she was compelled to bring her to a service for healing prayer.
Known for being contentious and unruly, Ruba* often neglected her seven children and had left the now-haunted daughter in the care of a relative who practiced witchcraft, the leader of a native ministry said.
"Evil spirits inhabited her daughter, and when she noticed, she took her daughter back home after three years," the leader said. "She was now 14 years old, but she was haunted by evil spirits."
Ruba brought her to an evangelistic event in the town square, and native Christian workers found the girl's strength had the force of iron from the spirits as she cried out, the leader said.
"The evil spirits were screaming and threatening and did not want to leave," he said. "But the prayers continued till the girl was liberated – but partially, and she was completely liberated later at a youth conference."
Ruba, whose Muslim husband had left her after she had her first six children with him, sent her daughter and others of her children to a three-day evangelistic event, but despite their pleas for her to join them the first day, she refused. On the second day, however, the 37-year-old mother recalled a dream she'd had about her deceased aunt in paradise telling her, "You are not with us, but you will come."
"When Ruba woke up that morning, she said to her children, 'Today, I will go with you,' which made them surprised by this sudden decision," the leader said. "On that day, Ruba came to the stage after the altar call and asked for salvation. From that moment on, she is constantly in the church. She joined the follow-up group, and we will baptize her soon."
Such evangelistic events took place in five areas over a six-month period, resulting in 18 people putting their faith in Christ.
"Thanks to the Lord for his grace," the leader said. "How amazing it is to see how the community is changing, and we will see a new generation of Christians are growing."' Source: Christian Aid
You are never too far gone for Christ to redeem. The enemy had a direct hold on Ruba but God broke that hold through the blood of Jesus. Just as 2 Corithians 17 tells us: "Therefore, if anyone is in Christ, he is a new creation. The old has passed away; behold, the new has come. " She is now free…indeed.
Confess your sins to each other and pray for each other so that you may be healed. The earnest prayer of a righteous person has great power and produces wonderful results.