When the Israelites were delivered out of Egypt, Moses gave the Law of God to the people. Now, some 39 years later of wandering through the wilderness, Moses reiterates the Law of God to the people in the form of a covenant. But would this covenant truly change Israel as a nation? It seems that only if they took it seriously and learned it personally. But as we witness, they could not because there was too much human persuasion in the way.
Today is a different time. We are under a new covenant. Jesus Christ came and paid the cost of sin so we could come to God and be reconciled to Him. But, if we desire to grow into the kind of people God has called us to be, we should continuously read His Word to keep our lives in tune with the Holy Spirit. When we ignore the Word of God, we do not really know Him. Remember that Jesus Christ fulfilled the Law of God. What is interesting is that the people who were first called to learn and understand the Law of God accuse Jesus Christ of being an imposter. Yet, we are called to follow Him: "If you love Me, keep My commandments. And I will pray the Father, and He will give you another Helper, that He may abide with you forever— the Spirit of truth, whom the world cannot receive, because it neither sees Him nor knows Him; but you know Him, for He dwells with you and will be in you. I will not leave you orphans; I will come to you." (John 14:15-18)
God has promised that if we pay attention to His Word and seek after Him, He will not leave us but will come to us and help us. The power of the Holy Spirit is best described as the presence of God. The Holy Spirit will help us learn the Word of God if we seek Him. When we hear the words of God, we will see the presence of God.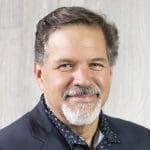 Pastor Rod Hembree, ThD, DE is the founding pastor of Good Friends Fellowship in Ontario, Canada. He brings his extensive production background and Biblical training together to serve the Body of Christ as the daily host and Executive Director of Bible Discovery. He also hosts a YouTube channel for live prayer and difficult questions.