Help others dig deeper into the Word of God.
Your donations help spread the Gospel of Jesus Christ around the world and strengthen believers along the way. Our mission is to educate, edify and encourage believers to think and grow in God. Thank you to all of our Bible Discovery family – your financial and prayer support mean a lot to us.
"I am very thankful for Bible Discovery and just want to express to you what a joy it is to watch your show. I thank you for your kind hearts and all that you do to get God's Word out there."
Joyce P.
Your Bible Companion
Get the Bible Discovery Guide today
A beautiful study companion to support your reading of the entire Bible in one year. Each monthly Guide is full of theological insights and practical application to equip and strengthen your faith.

order now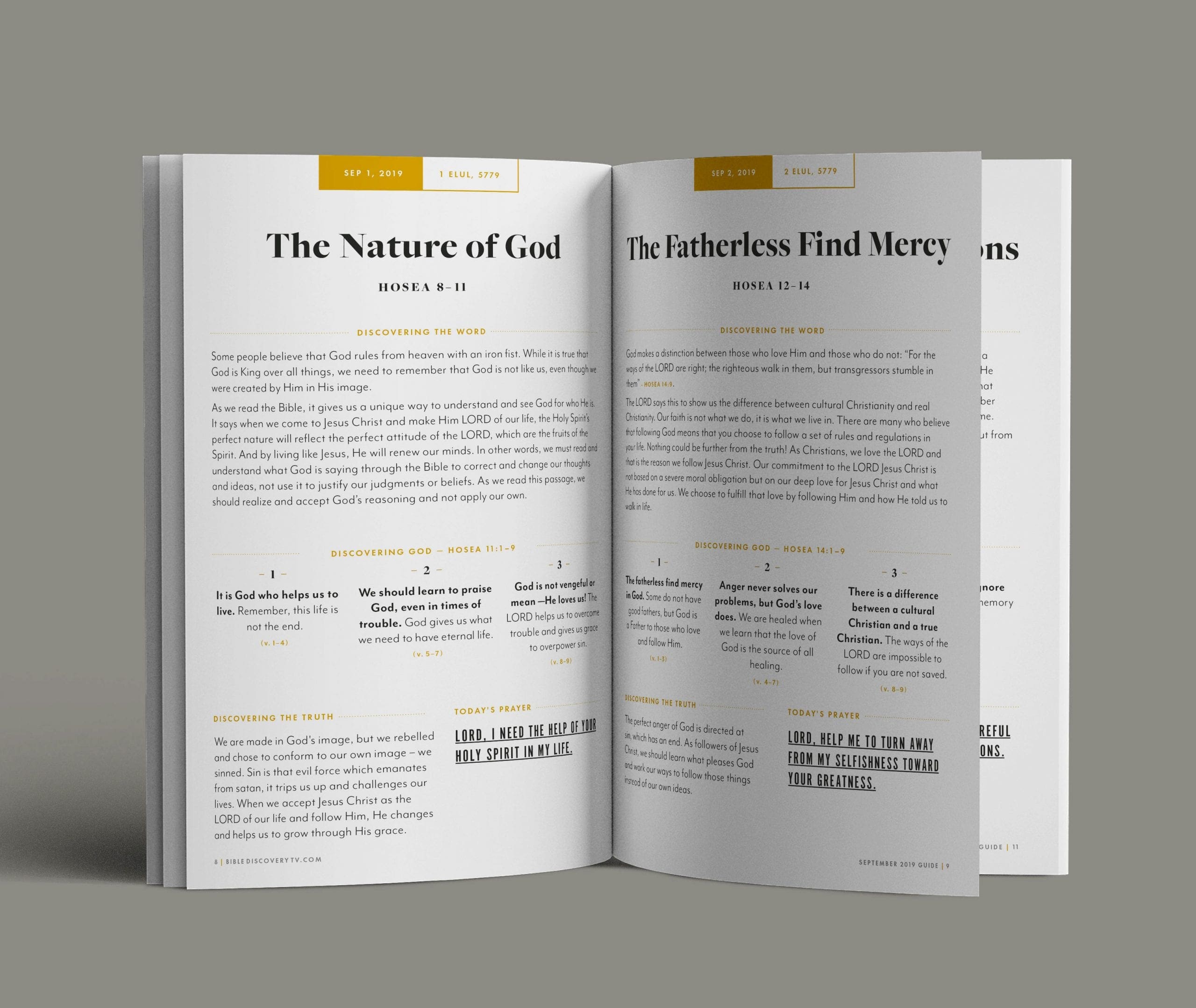 Follow along with daily Bible readings in a handy format
Monthly Spotlight sections provide unique perspectives on Scripture
Highlights and main takeaways for your daily Bible reading
Today's Prayer section helps you build and focus your prayer life